Look at this beauty
Keeping your AirPods in order has never felt this cute
Have trouble storing your AirPods in a place that's easy to reach, instant to find, and impossible to forget?
This exquisite AirPod case with a keyring, made to ethically imitate the rich texture of the finest snake leather, is an elegant and eye-catching solution to keep your precious belongings in place.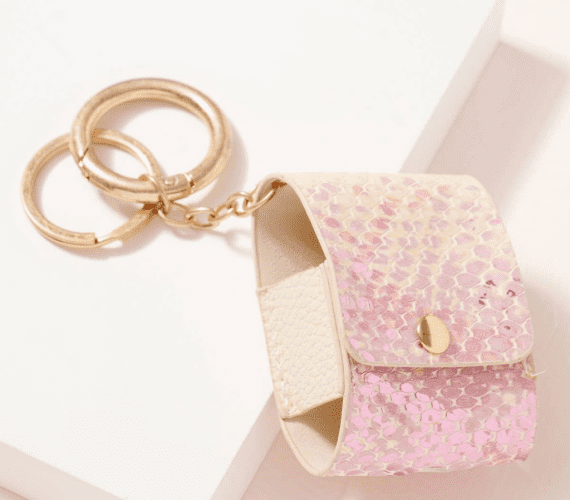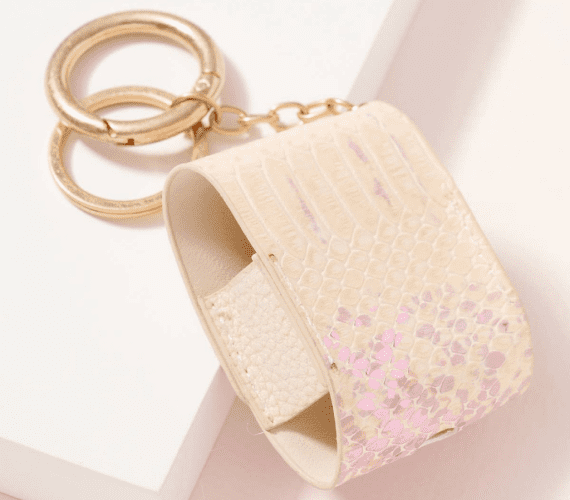 The treatment your AirPods deserve
There's more to this case than just a charming appearance!
Convenient design
Thanks to a keyring thoughtfully attached to the case, you don't have to worry about looking for it frantically in the darkest corners of your bag.
Lovely storing solution
With its soft pastel color and gently shining fittings, this AirPod case is a lovely gift and a telling accessory to match your classy personal style.
Just the right size
Measuring 2" in the case size and 4" in total size, this accessory is just the perfect companion for your musical journey, wherever you choose to go.
Ethical materials' choice
Made of PU leather with zinc and brass details and partial gold plating, this lead compliant and nickel-free case is a truly responsible pick.
Just the cutest presentation
Isn't it the most adorable dressing for your beloved AirPods?
Designed and tested specifically for the 2nd Generation AirPods, this richly embellished case does an impeccable job of keeping them secure and well-protected – and adding a dash of glamour to your relationship with music. Just get yours today and let it paint your day a brighter color!